Bridge of Love, Florence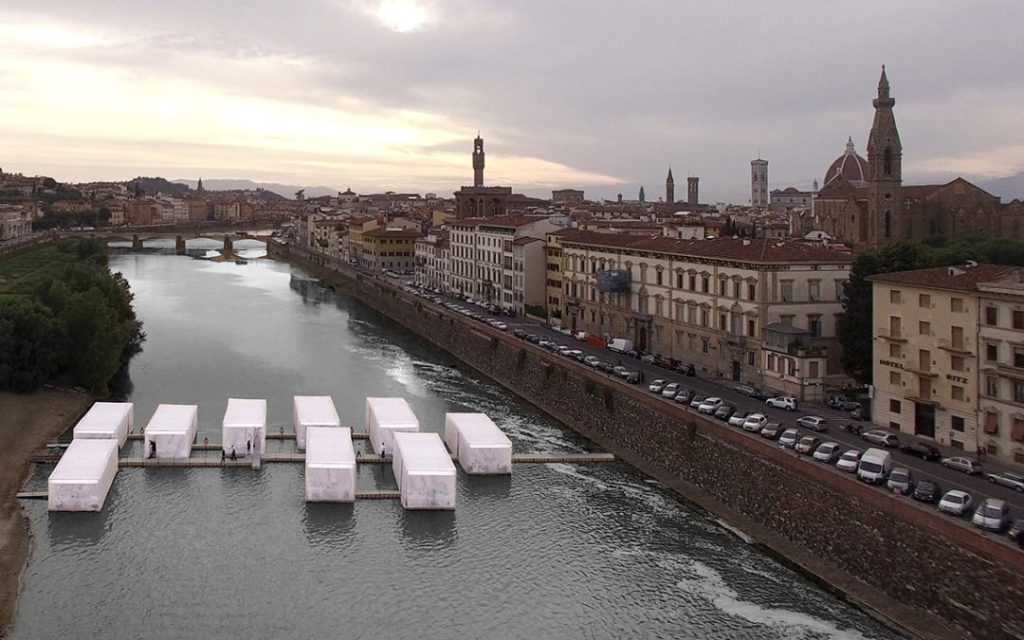 The temporary installation "Bridge of love" was designed and set up by architect Claudio Nardi for Luisa Via Roma for Pitti Fashion Week 2016 in Florence.
6 Eco was commissioned to build the floating structure on which the nine pavilions are placed.
A real challenge to keep the entire installation in the river!
The floating modules were assembled together with our cube-dock system forming 900 mq of floating platforms connected by a modular jetty that crossed the Arno from shore to shore.