MULTIFUNCTIONAL AND VERSATILE PRODUCT.
you can create piers or platforms of any shape and size, expandable and transformable at any time
ONE PRODUCT MANY APPLICATIONS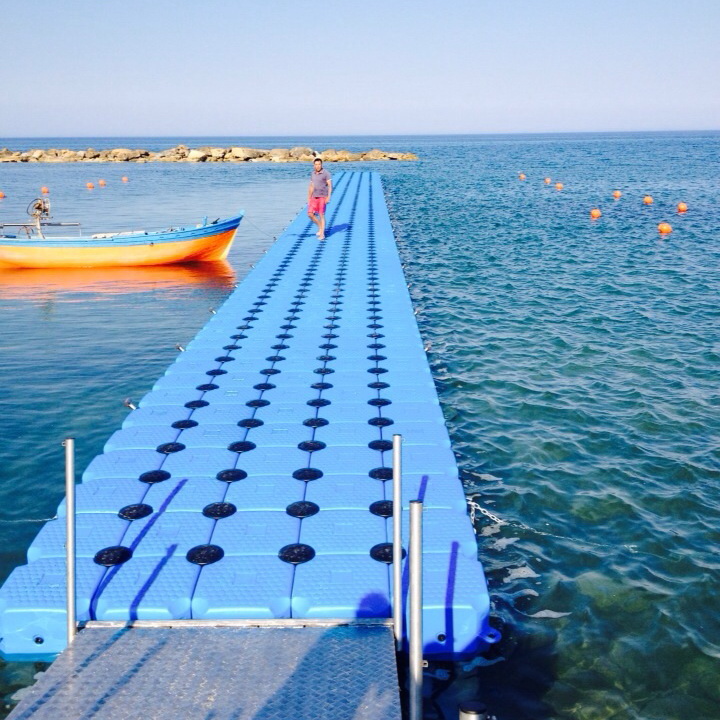 LEISURE
Game platforms or sundecks. Piers for mooring Marine boats and docks. Movable bridges over rivers and canals. Parks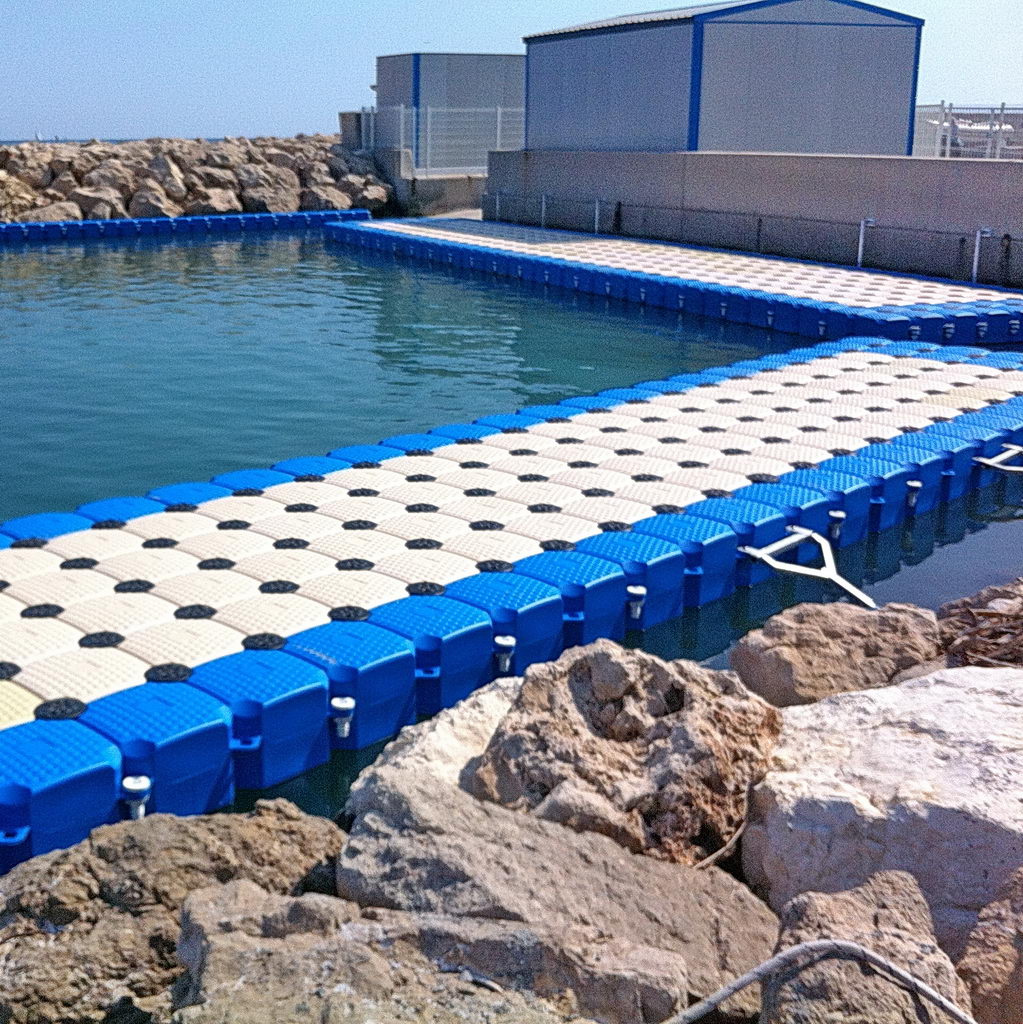 FOR WORK
Work platforms, diving and rowing centers, restaurants, discos and events on the water, swimming pools and pools for fish farms.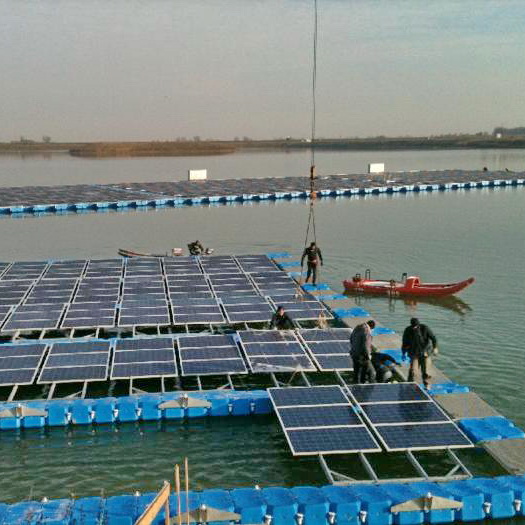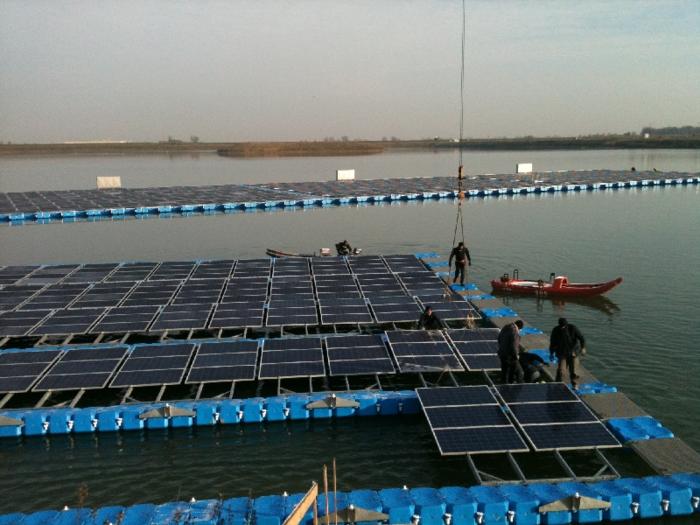 SPECIAL APPLICATIONS
Platforms for machinery and work. Temporary bridges and walkways. Photovoltaic islands with solar panels.
Quick and Easy Assembly
Cubo-Dock system thanks to its modular elements is easy to install and expand to the required size
TWO TO FOUR MODULES
The modules are paired side by side.
MERGE MODULES
The center connectors are blocked.
MODULE CLAMPING
Side bushings are mounted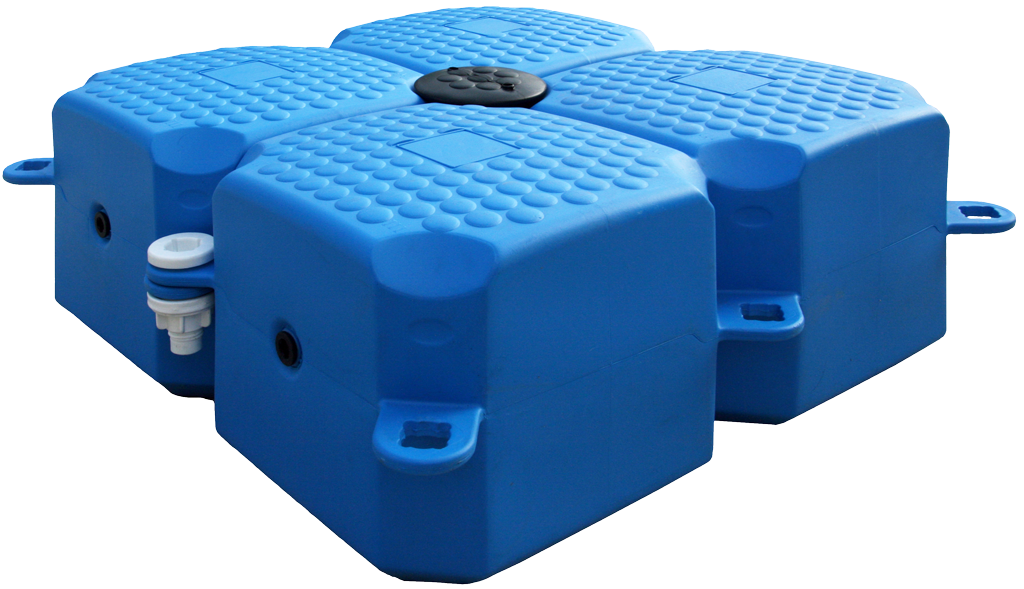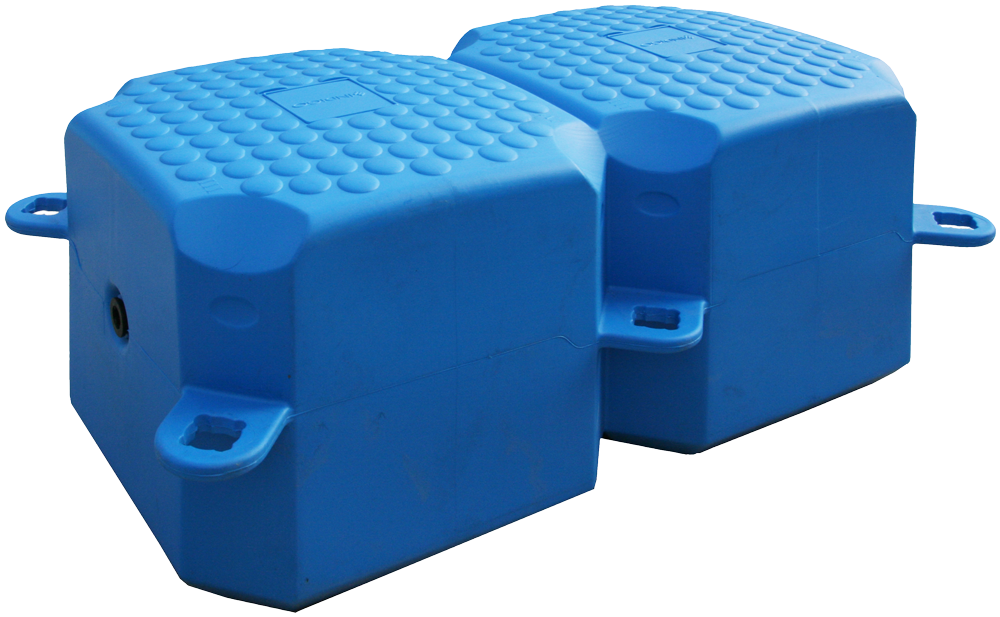 THE MODULES
The philosophy behind the CUBODOCK system is in the interlocking assembly of polyethylene modules in order to adapt to any use. 3 different sizes are available: The single module of size 50 x 50 x 40 H CM (4 modules form a 1 Sqm). The double module of dimensions 100 x 50 x 40 H CM (2 modules form a 1 Mq). The short module of dimensions 50 x 50 x 25 H CM The modules can be had in 2 color variants: BLUE and BEIGE. There is also a wide range of special modules for particular uses.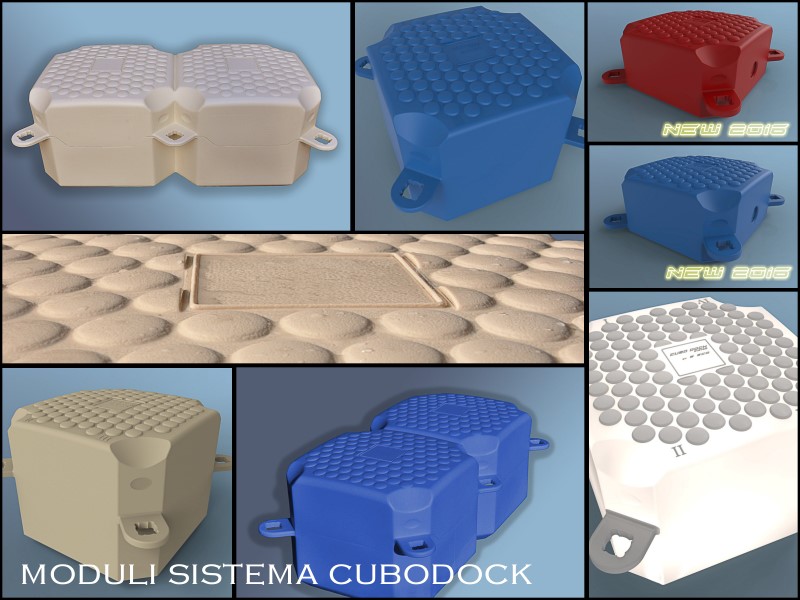 THE COMPONENTS
The components are used to mount the modules together. Connectors and bushings are needed to make any platform or pier. Thanks to the type of fixing of the connectors that the cube-dock system is suitable to be installed even in the open sea. This type of connection makes the pier i the flexible platform on the wave.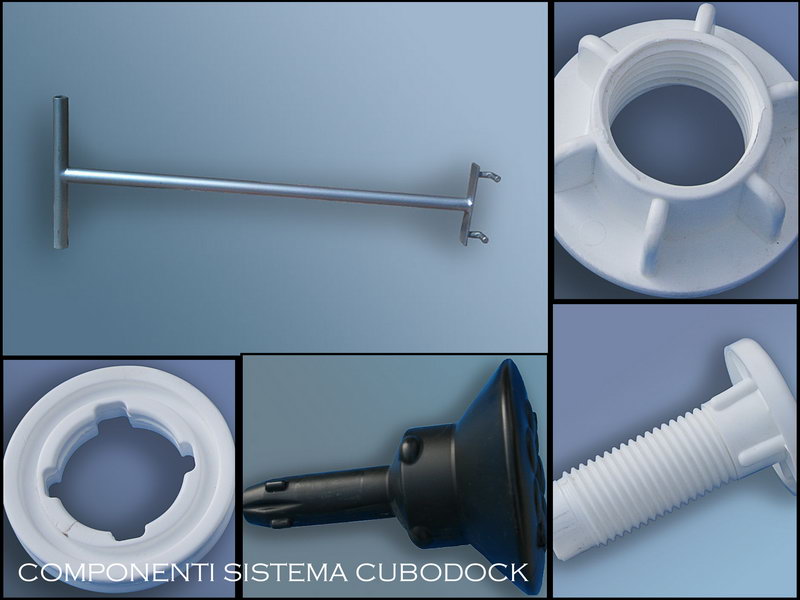 ACCESSORIES
We directly produce many accessories that make the cube-dock system extremely flexible. We have accessories for the most common uses, standardized in shape and size and made of various materials (stainless steel, aluminum, galvanized iron, wood etc.) to match the different laying contexts of our Cubodock modules. We also produce custom-made accessories or on a technical project to meet all the needs of our customers.